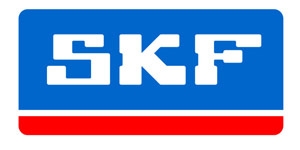 SKF Technologies (India) Pvt. Ltd.
SKF Technologies (India) Pvt. Ltd. is a wholly owned subsidiary of SKF AB in India. Over the years the entity has invested in India to expand SKF's platform products portfolio and owns 2 fully manufacturing plants for sealing solutions in Mysore and large sized industrial bearings in Ahmadabad. The plants serve diverse sectors and markets across the country with a variety of large industrial bearings, standard and customized sealing solutions for automotive and industrial applications.
Client's Review:
Age of Relationship with Bhoomi Fabricating Solutions Pvt. Ltd.: 7 years
This letter on behalf of SKF Ahmedabad factory. We would like to take an opportunity to first of all thank you for your 7 years of services to our company. We have always appreciated the timely deliveries of the fabrication parts, accessories and other needed materials, from your end. Having business terms with professional vendors like you is indeed a positive verity for our firm.
We were highly impressed to see the quality of the products and the knowledge of the delivery man who made us understand the know how and operations of the products.
We acknowledge and appreciate your services and we look forward to have such excellence in near future as well.
Website: http://www.skf.com/in/our-company/organization/skf-technologies/index.html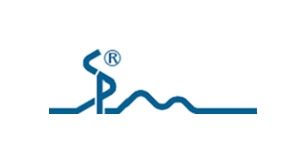 ​SHYAM® Plastic Machinery​
SHYAM is an INDIAN company, engaged in development and manufacturing machinery for Plastics and Packaging Industry, Stretch Blow Moulding machines, and Extrusion lines, in particular.
Client's Review:
Age of Relationship with Bhoomi Fabricating Solutions Pvt. Ltd.: 14 years
Bhoomi Fabricating Solutions Pvt. Ltd. is a company with strong technology background. It has always been a great experience to work with BFSPL. We know you as technological partners, and rely on your team for quality work in Stainless Steel fabrication work, engineering work, and at the same time, on-time delivery.
We are happy to work with you and wish you the very best in future business and all future endeavors.
Website: www.shyamplastic.com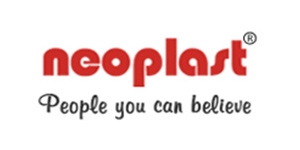 Neoplast Engineering Pvt Ltd
Since 1973, Neoplast is known as the reliable and efficient partner in plastic industry. What started as a small structured family-owned enterprise is now acknowledged as most renowned, reputed and reliable partner for the plastic processing machinery in Global market
Client's Review:
Age of Relationship with Bhoomi Fabricating Solutions Pvt. Ltd.: 8 Years
Greetings From Neoplast Group.
A Story of success start with commitment.
When it concern to BFSPL, Understanding of the Job, New Ideas, Inventions, Perfection, Ultimate Quality & Positive approach is the equation of their success. Our association is for many years , I wish a grand success for BFSPL.
Website:www.neoplastgroup.com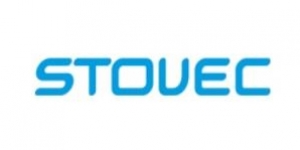 Stovec Industries Limited.
SPGPrints is a global leader in the textile and graphics printing market. As a total system solutions provider, the company offers a product portfolio that includes screens, lacquers, engraving technology and a broad range of rotary screen and digital printing systems.
As the expert in electroforming, SPGPrints also offers an extensive program of precision metal products.
Client's Review:
Age of Relationship with Bhoomi Fabricating Solutions Pvt. Ltd.: 2 Years
We are happy to make business relationship with Bhoomi Fabricating Solutions Pvt Ltd.
1. Good Quality Of material.
2. Very Good manufacturing facility and preservation of the same,
3. Nice technical team.
4. Some time faced problem during getting Offer and follow up due to your internal communication gap.I think now it will not caused because you have hire representative for the same.
Website:www.stovec.com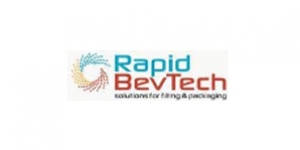 Rapid BevTech Pvt. Ltd
Client's Review:
Age of Relationship with Bhoomi Fabricating Solutions Pvt. Ltd.: 1 Years
It's been a great experience to have a business with such an innovative firm for the means of Leaser Cutting, Bending & Fabrication works.
BFSPL is the first vendor for me for such works in Ahmadabad for such processing works.
As its been one year and i have gone through its terms of working.
As BFSPL is one of our good vendors to serve us for the best supply of material on time according to our priorities.
Good going, keep the valuable work going on.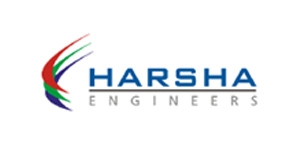 Harsha Engineers
Harsha Engineers is a global solution provider of Bearing Cages as well as special purpose Stamped Components.
Client's Review:
Age of Relationship with Bhoomi Fabricating Solutions Pvt. Ltd.: 10 Years
We are highly pleased with their services. We have been working with them for over 10 years now. Their skills and knowledge coupled with their dedication and commitment is highly commendable.
BFSPL is single window solution provider in engineering services.
Website:www.harshaengineers.com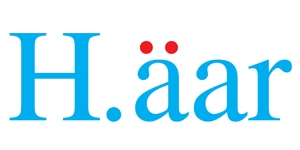 H R Industries
H.R. Industries is the leading manufacturer of Paper Impregnating Plants for Paper and Fabric, Slowly and gradually, H.R. Group has developed into perfection and aims to be world leader in its field of manufacturing of Impregnating Plants.
Client's Review:
Age of Relationship with Bhoomi Fabricating Solutions Pvt. Ltd.: 3 Years
We are very Happy to work with you. from last 3 years we are associated with each other and we are received so many parts from you and i am happy to say you that all parts are maintained with good Quality and with accurate Dimension.
As per Good Quality and with accurate Dimension I hope in future Bhoomi Fabricating solutions Pvt.Ltd Team achieve Good destination and Status in the Global World.
Website:www.hrindus.com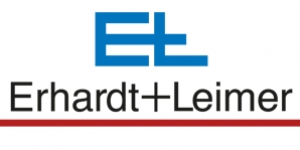 Erhardt + Leimer (India) Private Limited
Erhardt+Leimer India Private Ltd is a fully owned subsidiary of Erhardt+Leimer Gmbh, Germany, Established in 1978, the company manufactures and markets sophisticated Web Guiding Systems and Web Tension Monitoring Systems for Textile, Paper, Film, Foil, Tyre and Corrugating industries.
Client's Review:
Age of Relationship with Bhoomi Fabricating Solutions Pvt. Ltd.: 3 Years
Our Experience :-
It is really nice working with Company like this who has got good set up, Knowledge and team to take any type of job . People are co-operative to meet your required delivery date.
Website:www.erhardt-leimer.com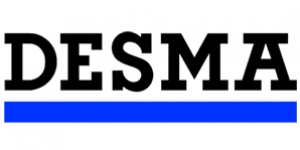 Kloeckner DESMA Machinery Pvt. Ltd.
Everything for the profitable production of rubber and silicone moulded parts.
Client's Review:
Age of Relationship with Bhoomi Fabricating Solutions Pvt. Ltd.: 3 Years
Committed delivery with excellent quality.
Also do development work and good communications to resolve problems
Website: www.desmaindia.com, www.desma.biz